BATTERY COLLECTION AT THIS LOCATION HALTED
DO NOT DROP OFF ANY BATTERIES!!
The LGT EAC is updating the battery recycling program for residents. Collections will only be held on scheduled dates and at specific locations in the future. Please sign up for email updates from the township, check the webpage, or visit us on Facebook to receive announcements about these dates, coming soon. Also please be sure to note the specific details about what batteries are accepted and how some of them must be prepared for collection.
 Thank you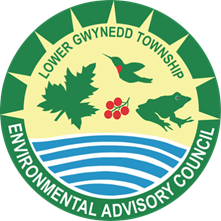 Battery Recycling!
In 2018, the Lower Gwynedd Township Environmental Advisory Council (EAC) initiated a battery recycling program through Battery Solutions. This program ensures that end-of-life management of batteries from collection to recycling is done in a compliant manner with respect to the environment. The battery collection tube is conveniently located in the vestibule of the township building for easy drop-off.
Battery Recycling Results 2020:
795 pounds of batteries were recycled in 2020 and include the following categories:
Lithium Primary: 2 pounds
NiCad Dry: 9 pounds
Zinc Carbon: 768 pounds
VRLA Small: 12 pounds
Alkaline Large: 4 pounds
643 pounds of batteries were recycled in 2019 and include the following categories:
Alkaline/Zinc Carbon: 605 pounds
Lithium: 5 pounds
Nickel Metal Hydride: 6 pounds
Lead VRLA Small- 201: 27 pounds
371 total pounds of batteries were recycled in 2018 and included the following categories:
Alkaline/Zinc Carbon-116: 309 pounds
Alkaline-127 (Large): 52 pounds
Mixed Buttons: 10 pounds         
For more information and to learn about the benefits of battery recycling and the types of batteries we accept, please visit the Battery Solutions website https://www.batterysolutions.com.
EAC News & Events
Save Your Batteries!
And bring them to the township building for recycling! The Lower Gwynedd Environmental Advisory Council installed a battery receptacle in the vestibule and invites township residents to dispose of your household batteries there rather than sending them to the landfill.
Household batteries include standard alkaline, nickel cadmium (NiCd), lithium, button batteries and more (no car batteries!). Some small electronics like cell phones are also accepted.
Please see specific instructions (you may need to tape batteries) and a list of acceptable batteries at the receptacle, which is located next to the prescription medicine receptacle in the township building.

Alkaline
Zinc-Carbon
Nickel Cadmium-Dry
Nickel Cadmium-Wet
Nickel Iron-Wet
Nickel Metal Hydride-Dry
Nickel Metal Hydride-Wet
Lithium-Ion
Lithium Primary
Mercury
Silver Oxide
Coin/Button Cells
Hybrid Automotive Battery Packs
Electric Automotive Battery Packs
Lead Acid of All Types
Recycling Requirements
Alkaline Batteries:
No Alkaline Battery is to be taped
Damaged Alkaline batteries can be co-mingled with the other Alkaline batteries
Plastic Bags:
Do not leave plastic bags filled with batteries in the vestibule or collection tube
Please empty the batteries in the collection tube and recycle the plastic bags at home or elsewhere
Lithium-Ion Batteries:
All Lithium-Ion batteries are to be taped with the Scotch tape provided in the vestibule or from home
Damaged, defective, recalled, leaking or bulging Lithium-Ion batteries are ONLY to be dropped off on WEDNESDAYS between the hours of 8AM-4PM
One damaged battery is to be placed in one of the plastic bags located in the special metal container (iRecycle Kit DDR 4) located in the vestibule
The plastic bags are to be placed inside of the special container and surrounded by the vermiculite provided
Instructions for packaging damaged Lithium-Ion batteries and other batteries are posted on the bulletin board
General Guidance:
Please keep in mind that huge volumes of batteries cannot be placed on the outside benches or on the floor of the vestibule
Small batches of batteries are to be dropped off and placed in the clearly marked collection tube
WE DO NOT ACCEPT CAR BATTERIES
Household Batteries:
These are the most common types of batteries powering devices you use every day. Some are rechargeable, you can plug them in to charge and get multiple uses before the battery needs to be replaced. Some are non-rechargeable or single-use, once they are fully discharged, they should be recycled.
Rechargeable Batteries:
Non-Spillable/Sealed Lead Acid: small to medium dry-cell batteries, sealed, rechargeable
Lithium-ion (Li-ion): small dry-cell batteries, sealed, rechargeable
Nickel-Cadmium (NiCd): small dry-cell batteries, sealed, rechargeable
Nickel Metal Hydride: small dry-cell batteries, sealed, rechargeable
LOWER GWYNEDD TOWNSHIP DOES NOT ACCEPT ANY INDUSTRIAL BATTERIES!
Refer to the following website for more information: Battery Solutions