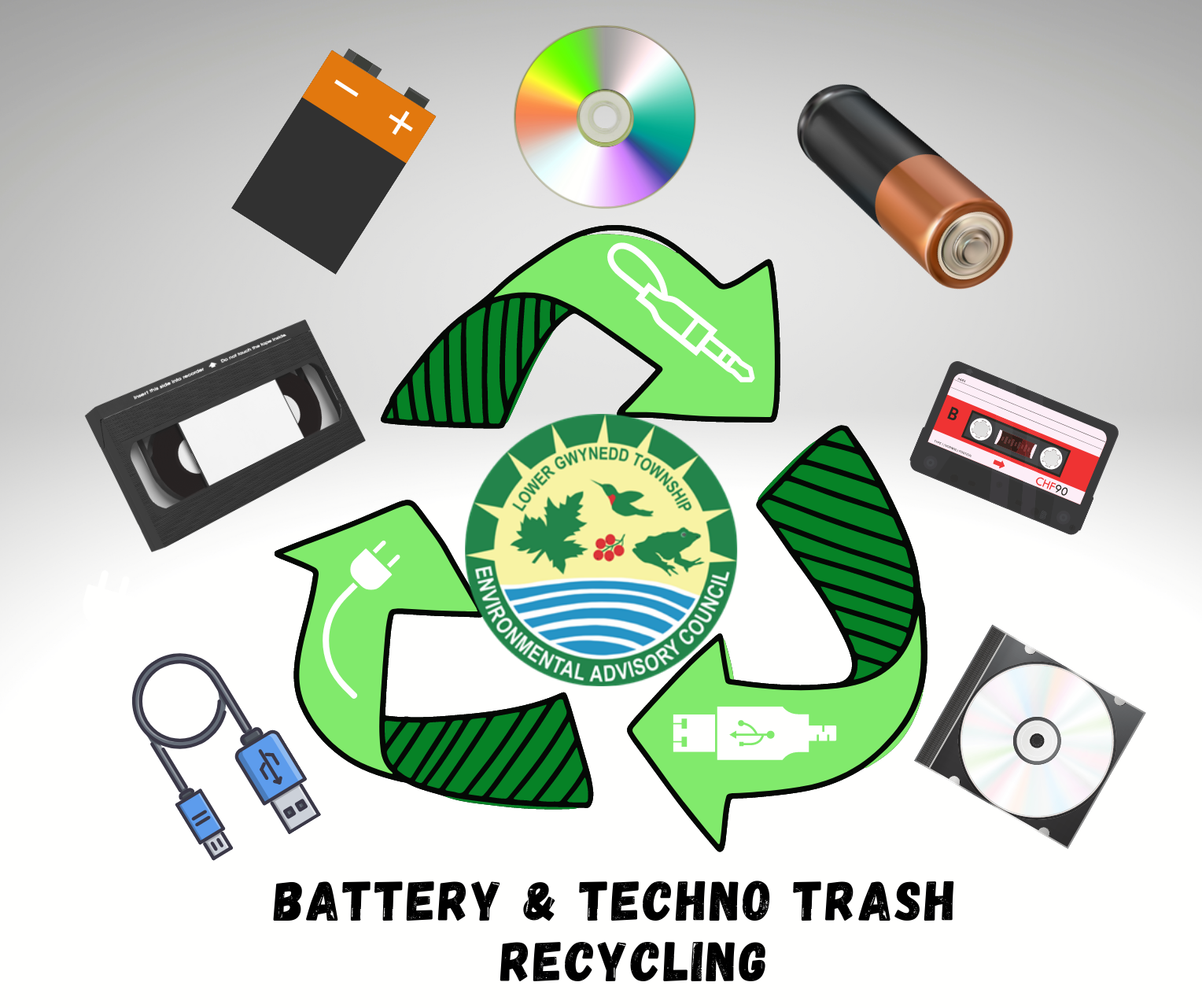 Battery Recycling
Battery collection is scheduled for  Saturday, May, 13, 2023 from 9 a.m. - 11 a.m. at the Lower Gwynedd Township Building  . This collection is only open to LGT residents, and proof of residency will be required. Residents will be required to properly tape certain batteries before dropping them off (see list below), and are asked to do so before arriving to speed up the drop-off process.
All lithium batteries and any battery over 9V must have the terminals covered with clear tape to prevent accidental short circuiting, which can cause a fire, during shipping.  Batteries that are accepted for recycling are:
Alkaline
Zinc Carbon
Nickel Cadmium (NiCd)
Nickel Metal Hydride (NiMH)
Lithium-Ion
Lithium Primary
Mercury Batteries
Silver Oxide
Button Cells (could be lithium)
Lead Acid – Non-Spillable
Techno Trash
We are now recycling CD/DVD's, VHS, audio and computer tapes and cases the same time as the Battery Collection Events. 
Make sure and mark your calendars.